There's something wonderfully easy about making pizza at home, especially when all you have to do is roll out some pizza dough, throw some toppings on, and bake it in the oven for 10 minutes. I find that making big batches of pizza dough ahead of time and keeping it in the freezer really makes the process extra easy. And like the other "how to freeze" posts I've done here on Food & Friends, pizza dough freezes beautifully. I actually think the texture of the dough is better than if you just make the dough right before dinner time.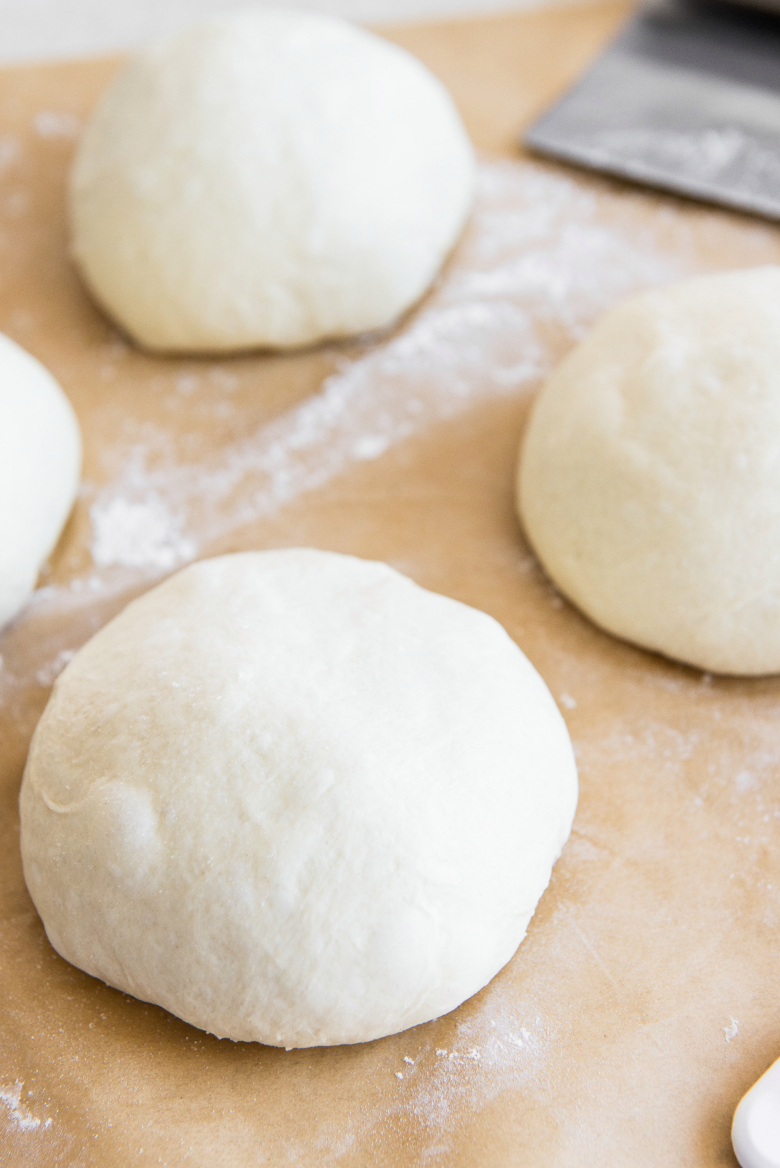 Roll each piece into a ball, and place the dough balls into a ziptop bag, making sure they aren't touching each other. I use a piece of parchment paper or wax paper to keep them from touching, so I can take them out one at a time later on to thaw.
When I want to make pizza, I'll pull the dough out the night before or the morning of the day I want to make pizza for dinner, and put it in the fridge to thaw. Then roll the dough out as usual, put your favorite toppings on, and bake in a 500ºF oven for 10-15 minutes, to your desired crispiness. Enjoy!